Computer Network Management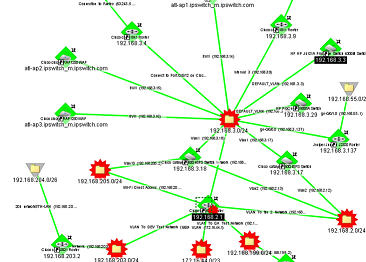 So you have your network designed, and installed, and it's working fine. Then, one day, it's not. We've seen so many businesses overlook the MOST IMPORTANT PART of running a network at their place of business: maintaining it.
Think about it this way: You've just purchased a new car. You drive that car for 3000 miles, and then your car tells you it needs an oil change. Do you just clear out the message and keep driving, or do you bring the car in for an oil change? Of course you'd bring the car in - you depend too heavily on that machine to let it break down. Routine maintenance is part of owning a car. The same goes for your network!
Regular check-ups by a certified technician can keep your network not only running properly, but can also clue you in to recent advancements in technology, and help you to plan for future upgrades, to keep your network running at peak efficiency.
Maintain Your Network - Have you recently added more office space? Or added or removed hardware? Networks change. They're a fluid thing. Proper maintenance keeps things less confusing and more efficient. Our technicians can come to your location and advise you on what needs to be changed, or just do it for you.
Monitor your Network - With our custom-written monitoring platform, mon ami, you can monitor your entire network infrastructure from one convenient dashboard. You can receive email alerts when equipment loses connectivity, and set up custom checks for a variety of platforms and protocols.
Map your Network - Have you had a previous management company that left you holding nothing but their bill? We can help figure things out for you. Our technicians can gain access to all of your cabling and equipment, document it, and map it out for you so you never have a scary "I have no idea what's going on" moment ever again.